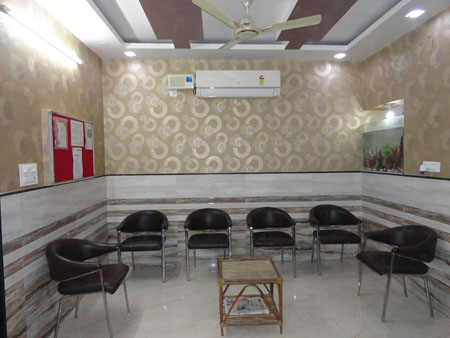 Now Spandan Heart Clinic found new address more closure to you and easily approachable on Main Dabari Road near Janakpuri Super Specialty Hospital.The clinic is providing affordable comprehensive cardiac care to patient nearby and from all over Delhi.
This is the only cardiac clinic which is having all cardiac facility under one roof in JanakPuri and nearby. Our aim is to provide quality care to our patients.Clinic is equipped with latest dedicated 2D Echo Colour Doppler machine from GE vivid S-5 having advance features like Tissue Doppler and Paediatric and Vascular Doppler facility.We are performing all our procedures according to standard guidelines.
We are also having all emergency facilities like cardiac defibrillator.For the transfer of cardiac patients, we are having Ambulance with Oxygen facility.We believe in best quality care at affordable price.
Come and experience it.